SERVICES
We offer a range of professional services for men, women and children including cut, colour, perm, wash, blowdry, styling, brow & lash services and waxing.
We cater for all events including weddings, formals, back to school and race day.
We also offer a number of specialised services including colour removal, keratin permanent hair straightening and the Cureplex three part treatment system.
We are happy to provide a free quote and advice.
Simply pop into the salon to see how we can help you to be your very best!
OUR BRANDS
We provide individual hair care advice to our clients ensuring that their particular needs are being met.
Before introducing products in the salon or selling them to our clients they are heavily researched and
undergo rigorous trialling by salon staff.
We are proud stockists of the following brands: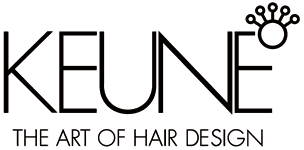 Hi-lift Cureplex is a dual action revolutionary formulation designed to protect the hair structure from further damage as well as repairing previous damage and maintaining the hair's health.
Cureplex is designed to be added to colour and chemical treatments preventing damage before it can even start.
Part 1 Bond Creator - mixed with the chemical service mixture. It creates new bonds to strengthen and improve elasticity, it buffers and repairs the broken bonds while protecting the existing internal structure of the hair, boosting the hair's flexibility and manageability.
Part 2 Bond Fortifier - fuses and secures newly formed bonds while delivering added hydration and nourishment. Transforms and smooths the cuticle layer to create a uniform surface.
Part 3 Bond Sustainer - recommended to preserve the effects of the Cureplex treatment. This can be used several times a week at home.
Cureplex is delivered through any chemical service in salon such as hi lift tinting, bleaching, toning, colour removal, perming and chemical straightening.
It can also be used as a stand alone treatment for hair that's damaged environmentally, thermally or chemically.